Smooth 8.35 Treadmill Review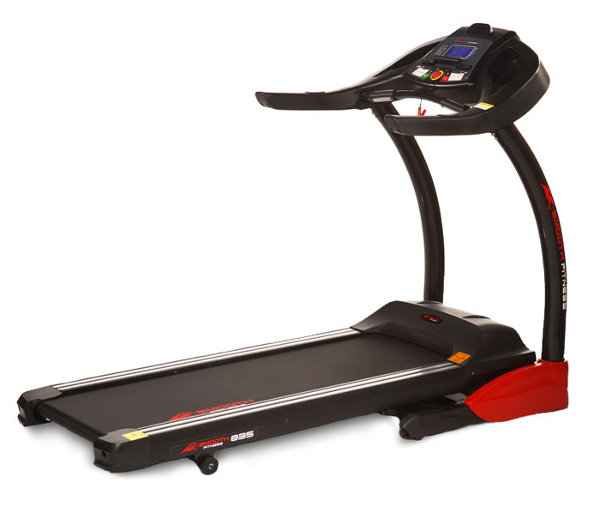 If you're on the market for a higher class treadmill that will help you get in a quality workout and stand the test of time, you will want to take a look at the Smooth 8.35 Treadmill.
There are many different varieties of treadmills on the market that can be purchased and each one is going to be catered to a slightly different fitness level and desired usage.
This particular treadmill is great for walkers but more importantly, will also be well suited to those who are running quite intensely and want to use the treadmill on a daily basis.
Let's have a closer peak into what the Smooth 8.35 treadmill has to offer so you can make an informed decision of whether this one is right for you.
The Treadmill Build
One of the first things that really stands out about this treadmill is the high quality build it has. With a powerful 3.5 HP motor, you won't have to worry about it shutting down before you do. It'll continue to power through even your most intense and lengthy runs so that you can meet your fitness goals.
In addition to this, it also has one of the longest decks on the market at 20 by 62 inches, so is perfect for the tallest of users. This will also help you feel far less cramped while using it, which is a huge comfort factor for many people.
In addition to this, it also has a seven year warranty on the parts and electronics and a lifetime warranty on the frame, motor, and deck. This can put your mind at ease that should anything go wrong with this treadmill, you'll be covered.
Added Features
This treadmill also comes with some great added features as well. First, it has a SmoothDrop folding system that will easily allow you to tuck it away out of sight when not in use. For anyone living in a small space, this will be greatly appreciated.
In addition to this, it also has Im-pression shock absorption, so if you're someone who often suffers from knee or back pain while doing your runs, this can help to really prevent that pain from occurring.
Some of the additional key advantages of the Smooth 8.35 treadmill
include:
31 different workout programs to choose from so you'll never feel bored with your workouts again
A 15 percent incline ability so that if you want to simulate hill walking or running, you can quickly do so
A back lit LCD display screen for quick readouts of all your workout stats so you can see exactly how you're progressing
A very heavy duty framing system that will require little upkeep on your part and that will stand up to even the most intense runners
High quality sound system speakers to keep you motivated during your workout
Verdict
All in all, with its sleek and durably design and build along with the high quality shock absorbing system, this is one of the higher quality products you could purchase. The price tag is a little higher so that may be one issue for those on a strict budget, but if you're serious about your workouts and ready to invest some money in a good machine, this is one you will definitely want to consider.
---