NordicTrack 5.0 Pro Recumbent Exercise Bike
by Gabby
(Seattle, WA)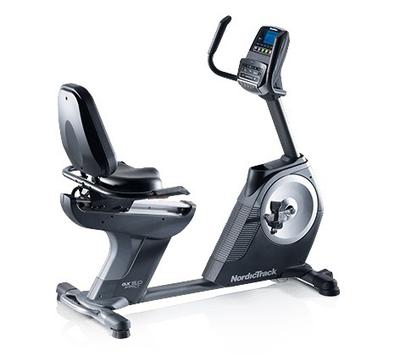 Overall, this bike has been a disappointment. We've had it about a year; I have ridden most days for an hour or so at relatively low resistance levels. It seems like we've had nothing but problems with it. My husband, who has some mechanical skills, has been able to adjust the belt, which kept slipping. But then there was a defect in the flywheel, so Nordic Track sent us a new one, and one of their techs came out to install it. At one point we spoke on the phone to one of the company service reps; she had my husband do an adjustment that bent the idler, causing more problems. We recently requested a new idler (sent under warranty), after my husband installs the part, we will probably try to sell the bike and then look for a bike that is more reliable.

On the positive side - the seat is easy to adjust and the display is easy to use. I am 5 7 and I was able to slide the seat forward enough to get my knees well bent while I rode (used this bike for recovery from knee replacement surgery).

Do not buy this bike!
Join in and write your own page! It's easy to do. How? Simply click here to return to Your Reviews.