The Orbitrek Elite
The majority of users agree that the Orbitrek provides an excellent aerobic workout. Similar to the elliptical machines found in most gyms, it promises to burn the calories whilst placing minimal stress on the back and joints.
Elliptical trainers have proved to be extremely popular. They combine the weight bearing benefits of exercise such as jogging without the associated impact and stress. Moreover, studies show that energy expenditure is higher compared with treadmills and bikes despite the exerciser finding the activity less strenuous.
Unfortunately elliptical trainers are not cheap, starting at around $500. The price tag and the fact that they can dominate even a spacious room makes them unsuitable for many home users. This As Seen on TV Product has come on to the market as a low-cost, space-efficient alternative...
Compared to a treadmill, and more relevantly an elliptical trainer, this product is as affordable as aerobic exercise equipment comes. And just as importantly it's the right size for the home.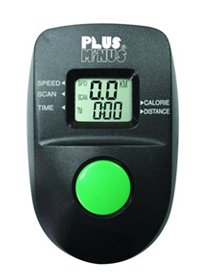 With a lot of infomercial fitness equipment, a price designed to attract large volume sales can, in some cases, be an indication that quality is lacking...
A small number of owners have reported problems with the pedals and chain and that it's not as quiet as it appears in the infomercial. Having said that, the same customers are quick to praise the high level of customer service they received after reporting the faults.

Any negative feedback is hugely outweighed by positive comments and to be fair if there was a problem with the design, the warranty wouldn't be as good as it is.
On the whole the vast majority of customers think the it provides an excellent, comfortable and fun workout. I know a few people who use their machine five or six days a week for 20 minutes... and they're not exactly what you would call exercise fanatics!
---