Smooth 7.6 HR Pro Treadmill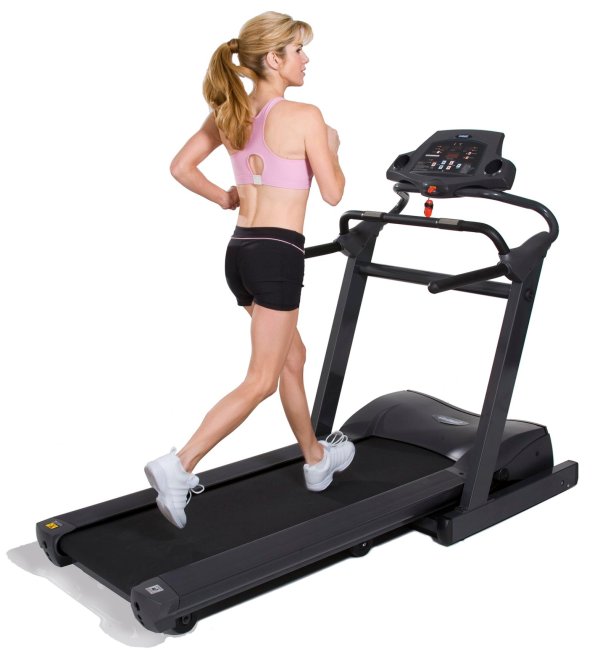 If you're interested in a fitness machine that enables you to perform low-impact exercise that produces a good cardiovascular workout, it's difficult to beat the treadmill. Initially designed for medical personnel to diagnose heart disease, the treadmill has been around since the mid 1950s. While the basic design hasn't changed much, there have been significant improvements in power, programs, and safety features. The Smooth 7.65 Pro treadmill is one example of how this popular fitness equipment has advanced over the years.
As you would probably expect from a treadmill with "pro" attached to its name, the Smooth 7.6 Pro treadmill is full of features that facilitate a workout that is effective, safe, and possibly even fun. Some treadmills have a bouncy deck. Using a treadmill such as this on a regular basis can cause serious injury to your back and joints. The Smooth 7.6 Pro treadmill is designed with a deck that is triple-laminated and made with a phenolic coating. This combination makes the equipment safe by preventing your joints from obtaining dangerous impact. This coating is typically used only on commercial-grade treadmills that you might see in your local gym. These features also help to lessen fatigue, which can occur when you exercise for long periods of time. The tread on the belt is made with a whisper weave design that results in less noise during workouts than what you might find with a large majority of standard treadmills on the market. The design of the belt also means that there will be less friction, which means a longer life.
The design features of the Smooth 7.6 HR Pro are great, but people are generally more concerned with the types of programs that are built into the equipment. This treadmill includes eight preset programs that focus on the following:
Weight reduction
Burning calories
Stamina
Endurance
Distance
Heart rate control (used in conjunction with the included wireless chest strap and handgrip heart rate monitors)
In addition to the training programs listed above, the Smooth 7.6 HR Pro also includes a program for training for a 5K. You can also record three custom programs.
Although the Smooth 7.6 HR Pro is suitable for walkers and runners, the majority of feedback for the machine has been from long-distance runners. Their praise is primarily for the quality, size, durability, and comfort the equipment offers. Price is always a concern when purchasing a higher end model. According to the feedback, people are happy to pay the price of the Smooth 7.6 HR Pro (about $1699) because of the many features and benefits.
Final Words: It's difficult not to like the Smooth 7.6 HR Pro treadmill. We give the treadmill a thumbs up because it is a product that can grow with an individual or several members of a household. The included programs offer users several opportunities for a challenge, which should put to rest any concerns about boredom. This model has been discontinued by Smooth Fitness, but follow the link below for the best deals
Take $100 OFF Any Treadmill & Elliptical with coupon code "PRES100" at checkout.