Vision Fitness T9500 Review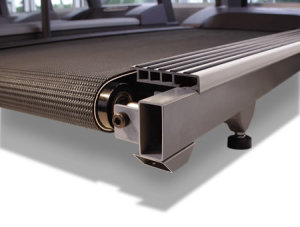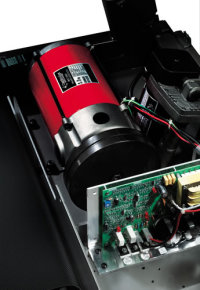 To obtain the recommended amount of physical exercise you need to keep your heart healthy, you can simply lace on a pair of sneakers and walk briskly for 30 minutes. Another option is to use a treadmill. Of course, you don't want to opt for just any treadmill. A treadmill that enables you to achieve your fitness goals with the least amount of stress on your joints is recommended. Vision Fitness offers a line of treadmills that are touted as being just what the consumer needs.
Vision Fitness was at one time a single division of Trek© Bicycle Company, an operation whose focus was to produce fitness bikes that excelled in comfort features. In 1996 the role of Vision Fitness was modified and it began developing treadmills. Vision Fitness offers both home and commercial treadmills. Since Vision Fitness entered the home treadmill market in 1996, it has won 25 Best Buy awards.
Benefits
The Vision Fitness T9500 exceeds mediocre in three important areas that are significant to people who exercise on treadmills: comfort, challenge, and price. Comfort is an important feature for treadmills because any discomfort that you experience on the exercise equipment can result in long-term damage to your joints. The Vision Fitness T9500 is built with orthopedic belts and 8 Variable-Durometer Elastomers, which provide above average shock absorption. The comfort benefits are attributed to the construction of the treadmill, which features state-of-the-art components. The challenge area of this treadmill is apparent in its features.
Features
If people didn't care about challenging themselves, they could easily walk around their neighborhood. Exercising on a treadmill gives you the added bonus of challenging yourself to reach specific goals. The Vision Fitness T9500 offers a host of programs that are each associated with specific goals. Programs that help you burn fat, train for a race, challenge your heart rate, and test your speed are common for treadmills that are in the same class as this treadmill. With the exception of the Simple version, all versions of the T9500 include these standard workout programs and an additional program for toning your muscles.
The Deluxe and Premier Vision Fitness T9500 treadmills include a pre-set 20-minute anaerobic workout called SPRINT 8 that is designed to maximize fat burning and muscle toning. This feature automatically adjusts according to the level selected: Level 1 (beginners) through level 17 (experienced athletes).
What is the benefit of being able to use different fitness programs on a treadmill if you have to interrupt your workout to squint and determine your success level? None. The console of the Vision Fitness T9500 is not only significant in size, but offers a color-coded progress indicator that only requires a glance to determine your progress. The Premier version has the added feature of scrolling text that provides instructions for using the system, as well as feedback as you progress through your selected program. You can also obtain totals to track your success.
Price
The price of the Vision Fitness T9500 treadmill varies from $1299-$2399. Quality and reliability are wrapped in all the T9500 versions. The variance in price of the versions is associated with the features. The Simple version allows you to monitor your success while you workout, but does not include any programs. The Deluxe version includes 13 programs while the Premier version includes 16 programs.
The Final Word
The Vision Fitness T9500 is a treadmill that is an excellent choice for an individual interested in any level of walking or running. The treadmill is loaded with options and features that enable all users to maximize their workout.
---