Lifespan Fitness R3 Review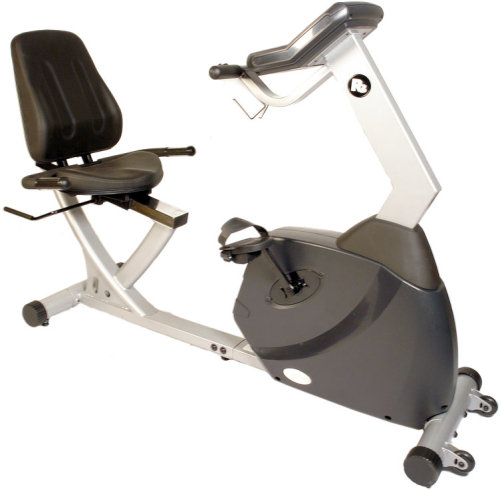 The popularity of recumbent exercise bikes has increased, and for good reason. The recumbent bike is fitness equipment that is suitable for just about anyone. With the increase in popularity, there is more competition than ever in recumbent bikes. The number of different styles that are now available may have you asking, "How can I choose just one?" If you are interested in purchasing a bike that will last and offer many features, one plan of action is to narrow your search to higher-end models.
The Lifespan Fitness R3 Recumbent Bike is one of the top models in recumbent bikes. In terms of the basics, this bike is in line with its competitors. The seat is oversized, cushioned, and provides more than adequate back support. You can use the knob located under the seat to adjust it to a level that is enables you to easily pedal. You can also adjust the pedals by simply tightening and loosening the straps.
There are six program profiles that enable you to vary your exercise routine. Interested in losing weight? The Weight Loss profile can help you maintain the target heart rate necessary to burn higher calorie levels. Are you or someone else in your family training for a bike race? The Race profile positions you against a "virtual rider," whose progress you monitor on the display unit and attempt to beat.
If you're just interested in achieving a good cardiovascular workout, the Target Heart Rate, Mountain, and Interval profiles are ideal for helping you achieve your goal. You can also go freestyle using the Lifespan Fitness R3 Recumbent Bike's Manual profile that allows you to change the resistance level as desired. With 16 resistance levels available for each of the six programs, the chance of your workout on the Lifespan Fitness R3 Recumbent Bike ever becoming boring is slim.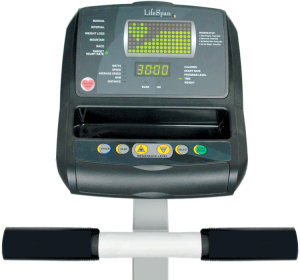 So far, the Lifespan Fitness R3 Recumbent Bike doesn't seem different from other top-of-the-line recumbent bikes. However, in addition to meeting the basic requirements of a good recumbent bike, the Lifespan Fitness R3 Recumbent Bike also has several unique features, including a spring loaded magazine holder, multi-position display adjustment, and Smart Light Program Setup®.
While it is common for exercise bikes to have multiple programs, for some people they can be a source of confusion. When using the Lifespan Fitness R3 Recumbent in manual mode, you simply press the start button and select a resistance level. To set up any of the other programs, you can use the Smart Light Program Setup feature. As you make your selections, the display highlights the next possible selection in blue. The display is adjustable to three different levels.
Many recumbent bikes include some type of holder for reading material. The Lifespan Fitness R3 Recumbent has a holder that is spring loaded. There is also a cup holder just perfect for a refreshing beverage that you can have at arms length during your workout.
The weight limit for most recumbent bikes is 300 pounds. The Lifespan Fitness R3 Recumbent Bike is extremely sturdy and built to allow an individual that weighs up to 350 pounds to enjoy a good workout.
The Lifespan Fitness has impressed customers and our team with the well built LifeSpan R3 Recumbent Exercise Bike. Loaded with added features, this bike will make your workout enjoyable at a good value.
---